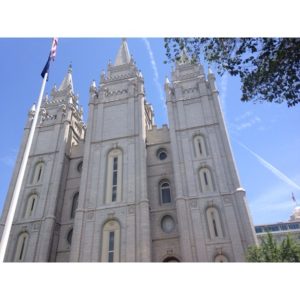 The Salt Lake City Mission
A once-in-a lifetime trip learning to share your faith against Christianity's toughest critics.
Spend five days in an immersive experience of sharing your faith. Learn how to effectively engage people who believe differently and why the arguments from those who dismiss Christianity don't measure up. Deepen your relationship with Jesus.
Each student attends a full training session prior to leaving on the trip, and is guided throughout all activities and lectures. This trip includes transportation to and from Salt Lake City by car, lodging, meals, and all lectures and events.
Trip Details:
Who:
Up to 35 participants, high school, college, and adults.
Dates:
February 13 – 17, 2020
Transportation:
By car/van from Riverside to Salt Lake City
Cost:
$ 350 for five days
(includes gas costs, 8 meals, and basic lodging)
Training:
A 6-hour training session will be provided one Saturday prior to departure.
Instructors:
Apologist Lenny Esposito will provide training and guidance throughout the trip.
Sign Up for More Info:
Yes, I'm interested in the Apologetics Missions Trips. Please send me some additional information.